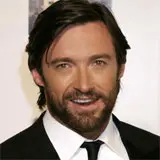 Screenwriter Kevin Bisch has sold a pitch to Twentieth Century Fox which the studio has aligned Hugh Jackman to star.
Per Variety, Bisch will pen a script titled Avon Man about a desperate man who loses his job at an auto dealership and is lured into the world of Avon sales where he becomes a top-selling agent.
Being that Bisch wrote Hitch and loves a good laugh, comedy comes into play when Jackman's character lures his buddies into the business in order to win a regional contest and save his financially challenged family. I'm guessing these guys are manly men and hilarity ensues.
Considering other projects on Jackman's plate including the sequel to X-Men Origins: Wolverine and Madeleine Stowe's Unbound Captives, it could be a year or two before the actor's slate is clear enough to tackle Avon.