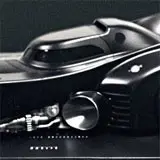 After countless months of delays, the first tangible evidence that the Hot Toys Batmobile – 1989 version 1:6 scale vehicle from Tim Burton's Batman film is finally nearing a definitive release date has surfaced. As the new images of the finished product start to slowly trickly out from Hong Kong, the expectation is that this limited edition ride will sell out and go the way of the sold out Hot Toys Black Tumbler Batmobile: way up in price.
Before you consider purchasing one of these beauties, you might want to take the dimensions into display consideration. The actual Hot Toys Batmobile measures a whopping 39″ long by 16″ wide and 9″ high. The massive box, seen in both of the new images below, weighs nearly 49 pounds including the car and internal packaging. Size-wise the box measure nearly four-and-a-half feet long!
Those of you who can stomach the $600+ price and have the real estate to own a Hot Toys Tim Burton Batmobile are sure to be acquiring a real head-turner. This thing is tricked out with working headlights, taillights, and a cockpit light-up feature. The sliding hood door works, obviously, so the previously released 12″ 1989 Hot Toys Batman figure (seen in the pic below to offer a size comparison) can sit inside.
Other neat features culled right from the Batman film include the cocoon "shield" accessory, a detachable base that lets it turn around without moving, two machine guns, articulated flaps on either side, and a detachable side plane and side hook on each side. If the Batmobile did it in the film then that feature is represented on this car.
The Hot Toys 1:6 scale Batmobile 1989 version is expected to arrive in Hong Kong within the next 1-2 weeks and show up stateside around the first week of August. It is a "Limited Edition" item so Hot Toys isn't making many of them. It's primed to become a "wait and miss the boat" item.
Click here to pre-order the Hot Toys Batmobile 1989 version 1:6 scale vehicle at Sideshow Toys.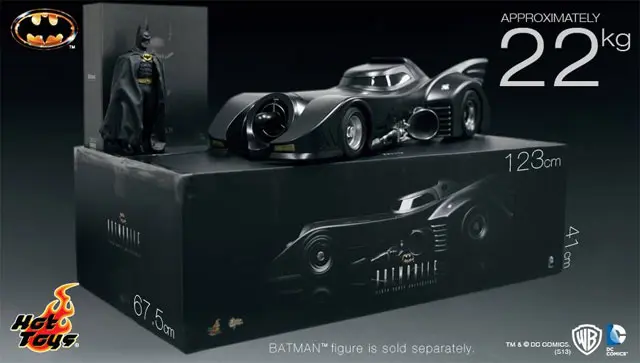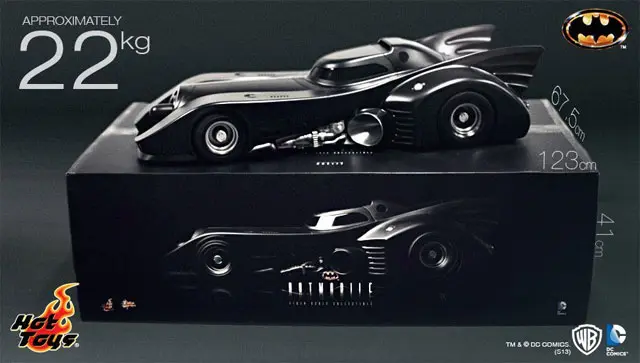 Source: HT Collectors