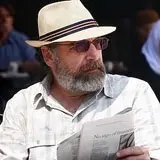 When Homeland returns on Showtime tonight to kick off its second season, it does so as the recently crowned Best Drama at the Emmys. More eyes are expected to be on the Season 2 premiere than any single episode from the first season. That will happen when you sweep the Emmy top categories and bring home six awards in total.
In the Homeland Season 1 finale, Carrie (Claire Dane) received a type of shock therapy to help calm her mind after numerous outbursts and losing her job at the CIA. When Season 2 begins, a few months have passed and Carrie has become a teacher while living with her sister. She has made great strides toward normalizing her life and leaving the life of a CIA operative and analyst behind.
There's no Homeland if Carrie isn't hunting Abu Nazir (Navid Negahban) so the writers have come up with an intriguing way to get her back into the fold. Carrie's past will come back to haunt her when a Middle Eastern source comes forward with information on a new terrorist threat, but won't give the information to anyone except their old handler: Carrie. The CIA now needs Carrie, but Carrie doesn't need or want them.
The other half of Homeland is Nicholas Brody (Damian Lewis) who continues to climb the political chain after nearly blowing himself up in the Season 1 finale. Brody will receive an offer he can't refuse that will put him potentially in direct contact with the future President of the United States. Imagine if Brody eventually became President. How crazy would that be to have Nazir's undercover operative in the Oval Office?
What will be interesting in the second season of Homeland is how Carrie and Brody come back into contact with one another and how their relationship either evolves or devolves. Carrie still has feelings for him, but she has forgotten the link between Brody and Nazir that was suppressed in her memory during the shock treatments.
Dexter: Season 2 begins a new plot tonight at 9/8c on Showtime. No live streaming option is available as you must be subscribed to Showtime to see what Nazir's next plan is.