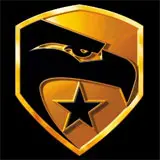 Gamers will be screaming Yo Joe! this summer thanks to an announcement made by Electronic Arts this morning.
To coincide with the theatrical release of GI Joe: The Rise of Cobra, EA is developing a videogame for all major consoles (including PS3, Xbox 360 and Wii) and handheld gaming devices (PSP, DS) based on the film and brand.
The game will be unveiled in the Hasbro Showroom at the New York City Toy Fair beginning on February 15. Based on Activision's unveiling of the first Transformers game based on the movie at Toy Fair, attendees may be given an opportunity to go hands-on with a demo level.
EA has already launched a teaser website where the first trailer is scheduled to appear. At the site we get a first glimpse at some of the game features:
Assemble an elite JOE team and call in reinforcements when the mission gets down and dirty.
Choose from 12 of your favorite JOEs, each with a unique set of skills and weapons.
Gear up with the latest in high-tech gadgets.
Jump into, steal or hijack powerful G.I. JOE or COBRA vehicles, then fire away!
The trailer should reveal whether this is a first or third-person shooter. I'm hoping for first but odds favor third.
Jump to the site here and be on the lookout for the trailer in the coming days.