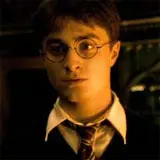 Transformers: Revenge of the Fallen has had a big metallic leg up on Harry Potter since the boy wizard set the all-time midnight box office record.
Thursday saw Harry Potter and the Half-Blood Prince bring in $22 million in box office receipts, or approximately $7 million less than Bay's 'Bots did its first Thursday in theaters. The total was good enough to land Potter in the number 7 spot for single day Thursday showings.
Since launching Wednesday at 12am, Harry Potter 6 has raked in $80.2 million at the domestic box office. Over $45 million in international ticket sales bring its worldwide total to over $126 million.
The number of screens Potter is playing on will expand starting today and throughout the weekend which should bring in added business. Because of the slower Wednesday and Thursday, Potter is not likely to challenge Transformers 2 and The Dark Knight for the best five-day opening of all time.
Check back throughout the weekend for updated Harry Potter and the Half-Blood Prince box office results.