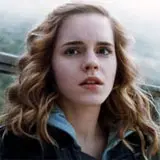 Though Harry Potter was able to conjure enough magic with potions to runaway with the best midnight opening in the history of cinema, he couldn't quite repeat the feat and grab the opening day crown.
Early estimates indicate Harry Potter and the Half-Blood Prince's July 15 opening day box office receipts totaled $58.4 million. A stellar number for certain, but a few broomsticks short of the top.
The all-time opening day record was set by Warner's The Dark Knight on a Friday. It wrangled in a whopping $67.2 million during its first 24 hours in cinemas including $18 million from midnight showings. Harry Potter 6 scored $22.2 from its midnight showings.
Would Harry Potter have beaten The Dark Knight had it also opened on a Friday? Not likely. Potter also fell short of Transformers: Revenge of the Fallen which netted $62 million its opening day, also a Wednesday. Hard to argue an apples-to-apples comparison.
The theater count will ramp up for Harry Potter and the Half-Blood Prince heading into the weekend which could make for a close finish to see if the five-day opening record falls.