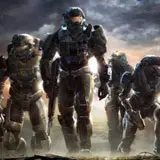 Microsoft's Halo: Reach topped $200 million in sales across North America and Europe its first day. With the strong debut, Reach now holds the distinction of topping all previous Halo games for the best single day sales mark and being the biggest Microsoft game launch ever.
While $200 million might seem like an all-time industry high for first day sales, it is actually far from. Last fall's Call of Duty: Modern Warfare 2 holds that record with an amazing $310 million in its first 24 hours on store shelves. That game had the advantage of being available on not only Xbox 360 but PS3 and the PC as well.
The next entry on the Call of Duty series, Black Ops, is due in stores this November. Halo has seen its last installment from founder and developer Bungie in Reach with future games coming from Microsoft's development team.
Read our Halo: Reach review.
Source: THR