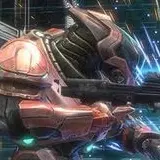 Yesterday Microsoft released the Halo: Reach Defiant Map Pack for 800 Microsoft Points and many of you probably jumped all over it. I have a special treat today for those of you who didn't.
In my possession are 5 download codes for the Halo: Reach Defiant Map Pack. Rather than give them away in a traditional site giveaway that spans multiple days, I'm going to randomly publish them on our Twitter and Facebook pages over the course of today. That's right; the codes will be printed in their entirety on both Facebook and Twitter and the first person to enter each on their Xbox 360 console gets the prize.
All you have to do for a chance at one of the codes is Follow TheHDRoom on Twitter or Like TheHDRoom on Facebook. You should be doing it anyway, of course, but this offers a little extra incentive in case you aren't. Good luck, soldiers.