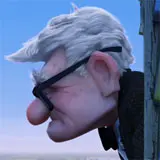 The summer of 2009 may have come to an end but the films that helped define it are just now making their way to Blu-ray Disc in 1080p high definition.
A couple such as Fox's X-Men Origins: Wolverine and Universal's Land of the Lost snuck out the gate early and are already available in stores. But there are many more on the way between now and year's end including District 9, Quentin Tarantino's Inglourious Basterds, J.J. Abrams' Star Trek and The Hangover, just to name a few.
I've been asked the same question on a few occasions now, "hey Dan, what's new and good on Blu-ray for this holiday season?" Rather than spew out a lengthy outline full of catalog, music, documentary and other tertiary titles, I have put together the following chronological shopping list, or holiday buying guide if you will, of the more notable and recognizable films from the summer of 2009 debuting on Blu-ray. This way you can easily take stock of what you saw in theaters and want to see again, what you missed and have to see immediately when available, and what you may have been on the fence with but would consider renting.
October 20
The sequel to Michael Bay's Transformers squashed all theatrical competitors with its monstrous metal balls which might explain why it is the lone summer movie slotted on this date. There are more versions than meet the eye available as store exclusives along with a simplistic two-disc release available everywhere.
October 27
Fox is offering up cute and cuddly animated prehistoric beasties for the kiddies without the benefit of 3D as seen in theaters. Adults can enjoy New Line's demonic adolescent killer Esther pummel her prey to death rather than eat Fruit Loops and message her friends on Facebook like most kids do.

November 3
A kid film, albeit a poorly reviewed one. Two action films including an official "blockbuster" in GI Joe: The Rise of Cobra, and a female-skewed chick flick with Heroes star Hayden Panetierre. All are prime rental candidates at worst and risky blind buys at best.

November 10
Pixar's latest triumph, Up, should be picked up by every one of you and put on your Blu-ray shelf without pause. The Ugly Truth with Gerald Butler and Katherine Heigl made waves at the box office and for good reason. There's some pretty funny dirty gags and lines strewn throughout.

November 17
First Bruno is deflated after one day in cinemas from presumably bad word of mouth via online social networking sites. And now it has to face off against J.J. Abrams' Star Trek remake with all sorts of nifty high-tech Blu-ray features and Klingon footage for your hard earned cash? The scheduling gods have not been kind to Sasha Cohen Baron.
November 24
Angels & Demons should be a more bearable watch at home with the option to pause and take breaks. Shorts failed to find a big audience in cinemas but should do well keeping kids busy after Thanksgiving dinner. And Funny People, now longer than it already was, should entice the "curious" crowd not willing to see it theatrically.

December 1
In case you haven't heard, the highly anticipated director's cut of Terminator Salvation adds a mere 2-3 minutes of footage rather than the 30+ minutes expected. It is an R now if that floats your boat. For the anti sci-fi crowd there is the docu-drama Paper Heart, and familes will jump at a chance for another Night at the Museum.

December 8
This Tuesday begins two straight release weeks with multiple big name films debuting on Blu-ray and DVD. Harry Potter's sixth adventure debuting on home video speaks for itself while Julie & Julia was a surprise hit and womens marketing dream. Public Enemies and Ponyo have their own niche crowds who should come out in force in support of these films.
December 15
If Inglourious Basterds lands on this date, and all current indications are it will, then this is hands down the best summer movie Tuesday for Blu-ray this holiday season. The Hangover is the top R-rated comedy of all time, Inglourious Basterds is fantastic, and no kid in stature or at heart can resist special ops guinea pigs. Not to be left out, the older crowd can reminisce with Taking Woodstock.

December 22
Ho Ho Ho! The last new release date before Christmas brings the comedy with an indie sleeper hit, more Sandra Bullock and Mike Judge's return to the workplace which may or may not become a home video cult classic like Office Space. I know I personally plan on checking it out as soon as possible.
December 29
Be sure to set aside the first $20 or so from your Christmas cash to put towards Neill Blomkamp's District 9. Sony has loaded the disc with bonus features and the incredibly life-like special effects should look even more spectacular at home in high definition than at the theater. Michael Moore's Capitalism: A Love Story is a solid alternative rental for the New Year's Eve break.
* These titles are not confirmed by the studio though are accurate per the latest retailer information available.