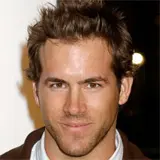 The Green Lantern feature film is scheduled to begin principal photography this month and the first evidence it's on track has emerged.
According to NOLA.com, Warner Bros. is closing a section of road this morning to run car stunt tests for the film. The portion closed is the "high bridge on Lake Road between Louisiana 22 and Lake Pontchartrain" if you happen to be in the area.
The Green Lantern will shoot in and around the city of New Orleans, Louisiana. There is a strong possibility we will be seeing a lot of spy set pictures over the coming months because of its on-location shoot. One can hope, right?
The Green Lantern stars Ryan Reynolds, Mark Strong, Peter Sarsgaard and Blake Lively. It arrives in theaters next year.
Source: On Location Vacations