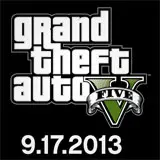 Grand Theft Auto 5 (Grand Theft Auto V) has an official release date, finally. That's the good news. The bad news is that it's about four months after when everyone from analysts to retailers to gamers thought it was coming.
The new and finalized release date for Grand Theft Auto 5 on Xbox 360, Playstation 3 and PC is September 17, 2013. It was was originally thought to be coming in May, so now we'll all have to wait a little longer. Cue infuriated hardcore fans attacking Internet message boards.
Here is Rockstar's official statement regarding the delay:
"We know this is about four months later than originally planned and we know that this short delay will come as a disappointment to many of you, but, trust us, it will be worth the extra time. GTAV is a massively ambitious and complex game and it simply needs a little more polish to be of the standard we and, more importantly, you require.

To all Grand Theft Auto fans, please accept our apologies for the delay, and our promise that the entire team here is working very hard to make the game all it can be. We are doing all we can to help ensure it will meet if not exceed your expectations come September – we thank you for your support and patience."
The silver lining to this delay is there are still plenty of good games coming out in the April and May time frame that will be well worth your hard earned dollars while Grand Theft Auto 5 is being polished up. They include the Playstation 3 exclusive The Last of Us and multi-platform fighting game Injustice: Gods Among Us. There's always Lego City Undercover for Wii U owners, an open-world game that shares some similarities to GTA, only watered down for family fun.
If you're one of the people that feels the need to attack the Internet after learning this news, keep in mind that release date delays are pretty common in the gaming industry, especially when it comes to the complex Triple A titles.