The first ever appearance of Grand Moff Tarkin on a vintage-inspired card back highlights Hasbro's 3 3/4″ Star Wars The Vintage Collection action figure line this year that debuted at Toy Fair 2012 earlier this week.
The foul stench Princess Leia so easily recognizes was first made available as an action figure in 1997 and the likeness left a lot to be desired. Now fifteen years later, Hasbro is taking a second stab with their more advanced toy making techniques and the results are, for the most part, pleasing.
Tarkin is being included in what Hasbro is called Wave 3 of The Vintage Collection that is expected to arrive in stores in mid-to-late spring. He will be joined by Clone Pilot Davijaan from Revenge of the Sith, Nikto Skiff Guard from Return of the Jedi, and a couple Expanded Universe figures, Galen Marek and Shae Vizla.
Hasbro's Tarkin sculpt looks amazingly like Peter Cushing despite the rough paint job applied that isn't necessarily reflective of the final product. I'm not so sure about the "soft goods" lower portion of his tunic from an aesthetic standpoint as it looks like a skirt, but it would allow the Moff to sit as his big Imperial meeting room table. If you want the figure on your desk and don't like the "soft goods," scissors will take care of that problem with ease.
Many high resolution images follow that can be viewed in their full resolution by clicking on them.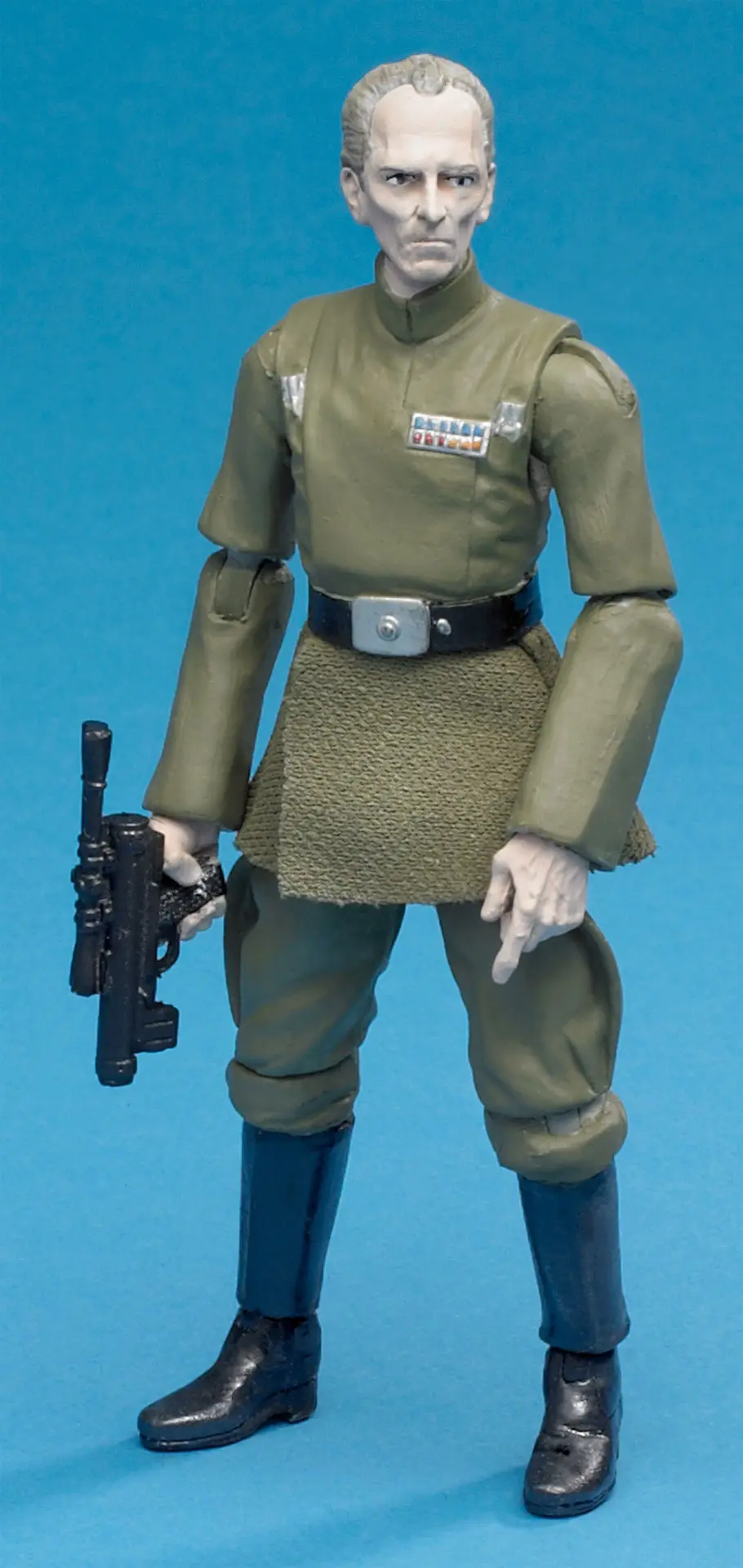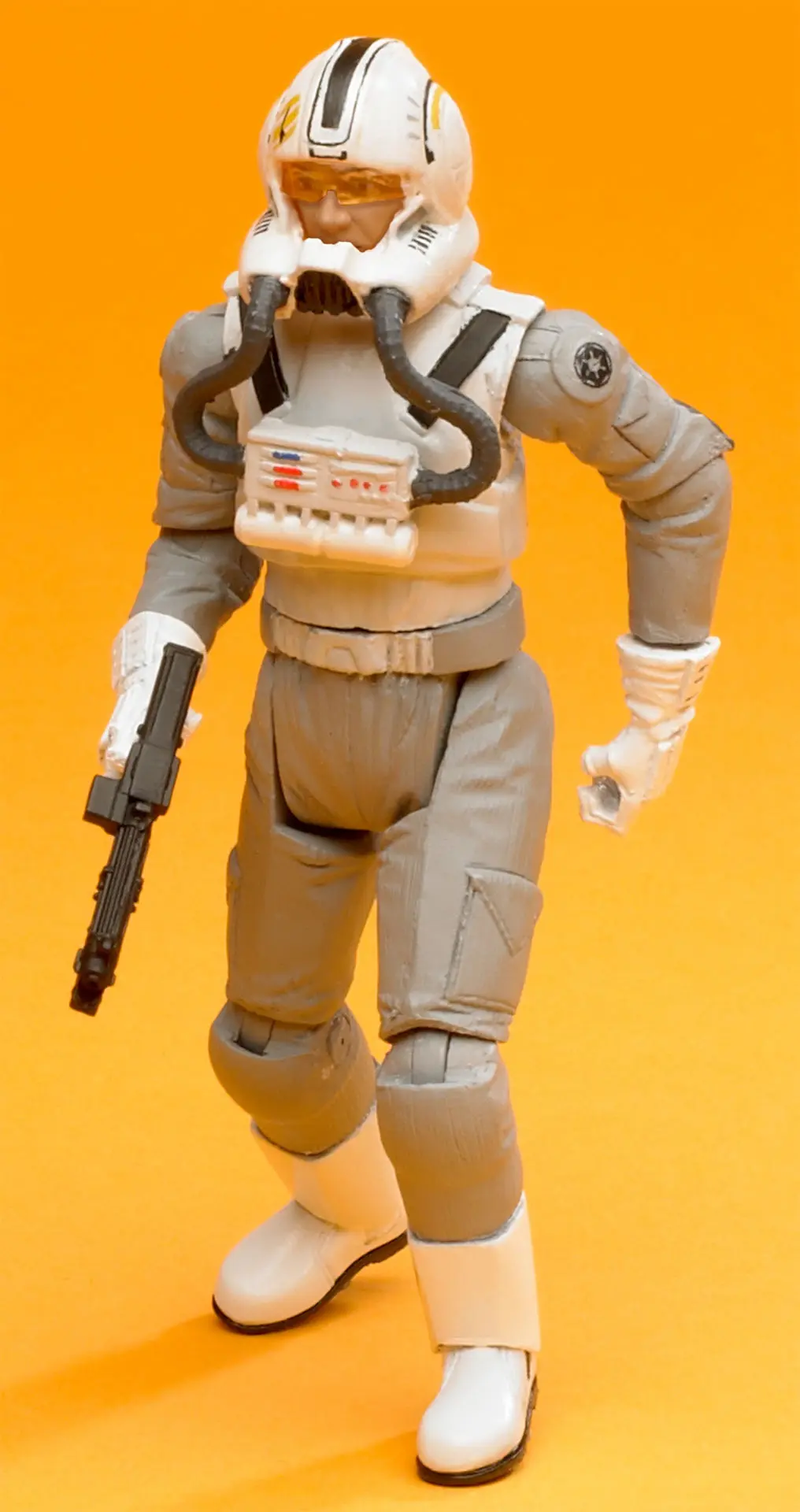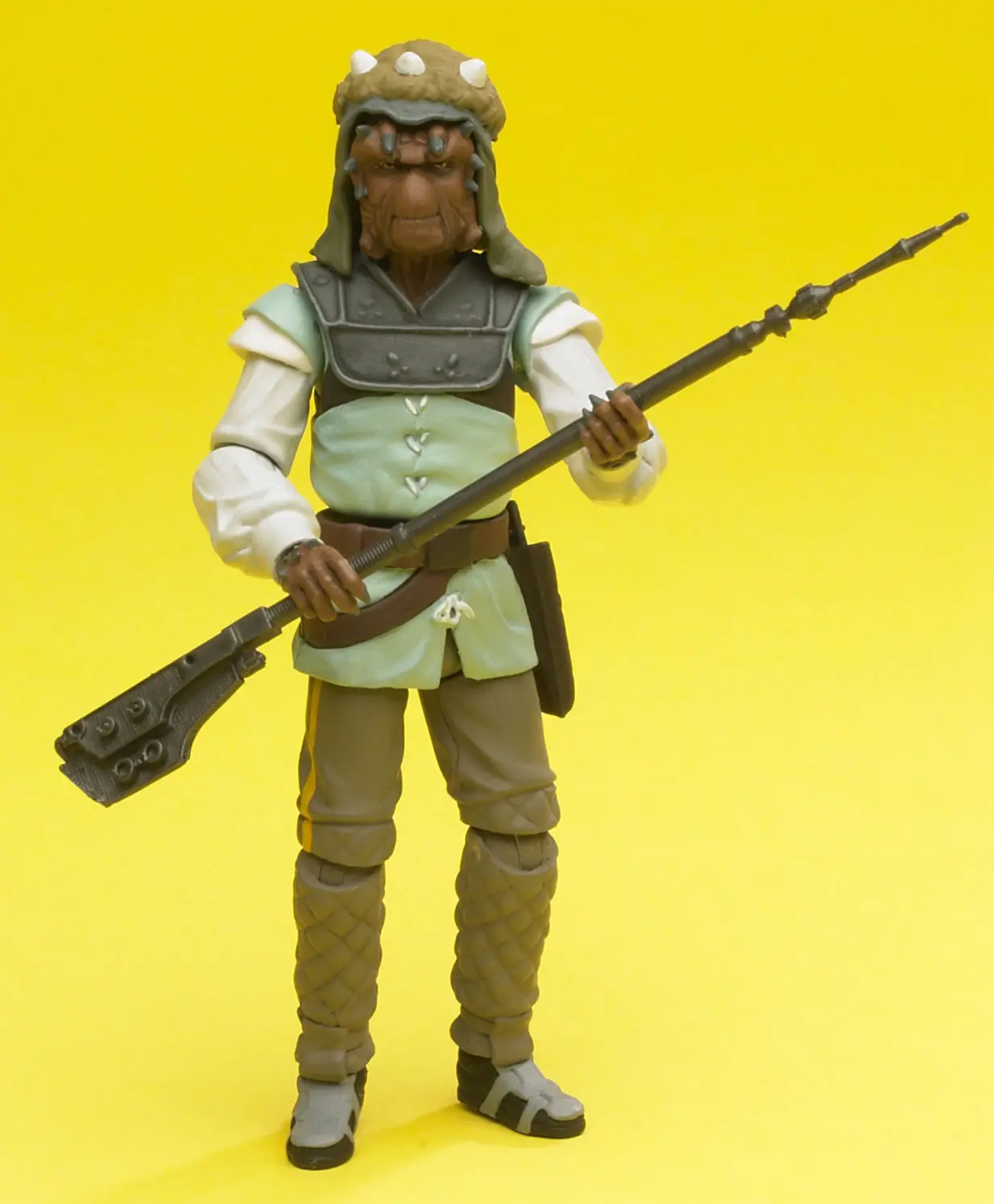 Wave 4 includes Lumat the Ewok, Nien Numb, Emperor's Royal Guard and Weequay Hunter, all from Return of the Jedi, as well as a couple characters from The Clone Wars sculpted to look as if they came from the live-action films, Ahsoka Tano and Obi-Wan Kenobi.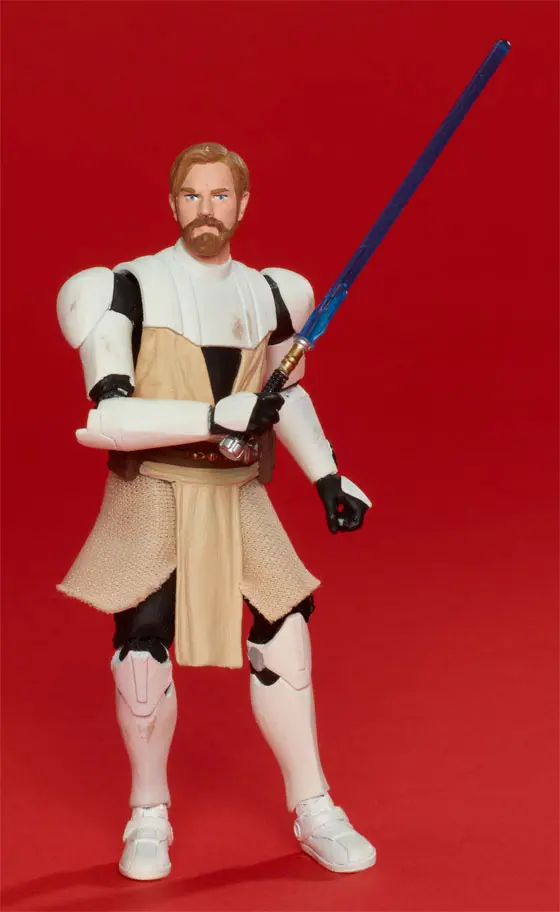 Wave 5 leaves Return of the Jedi behind and offers up one figure from each of the other five Star Wars films: Jar Jar Binks, Clone Lieutenant, Clone Trooper, Sandtrooper and Princess Leia in Bespin Gown.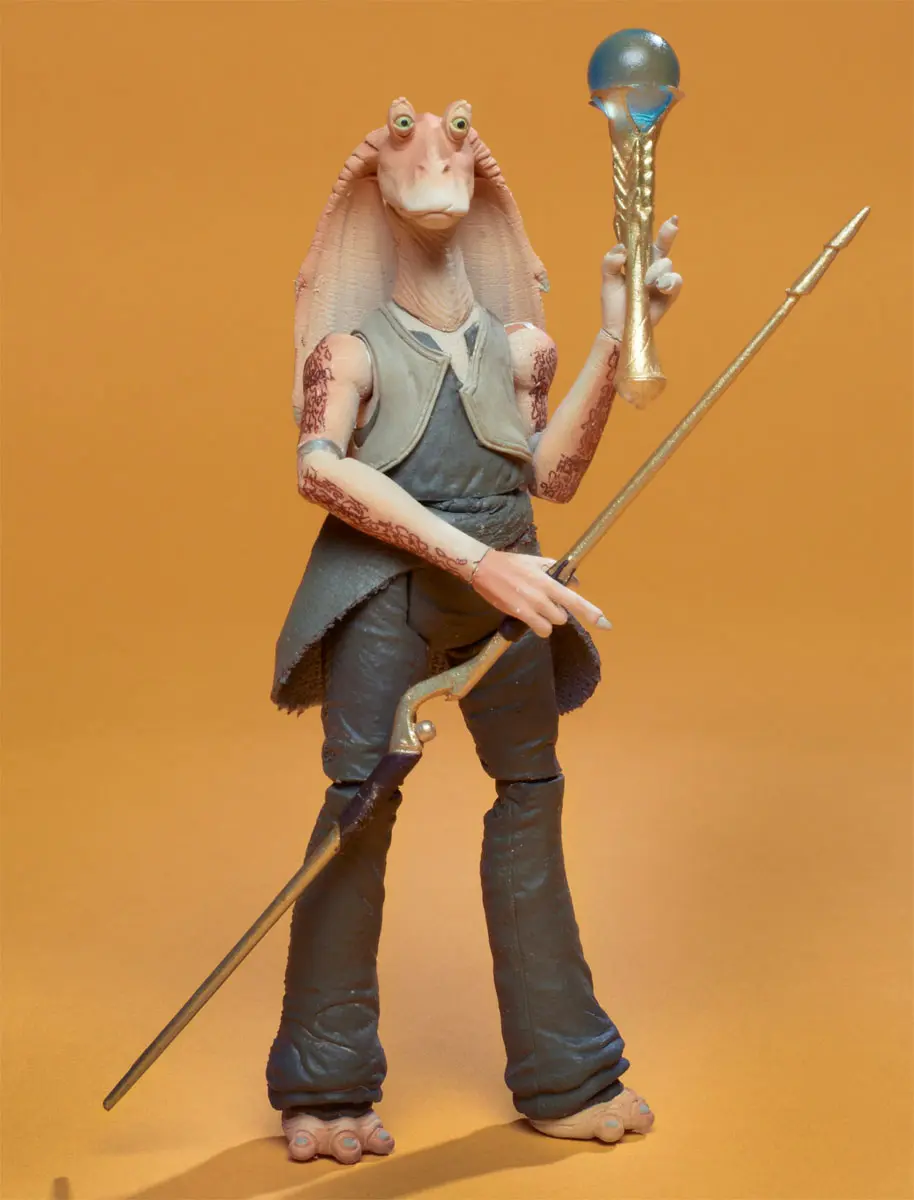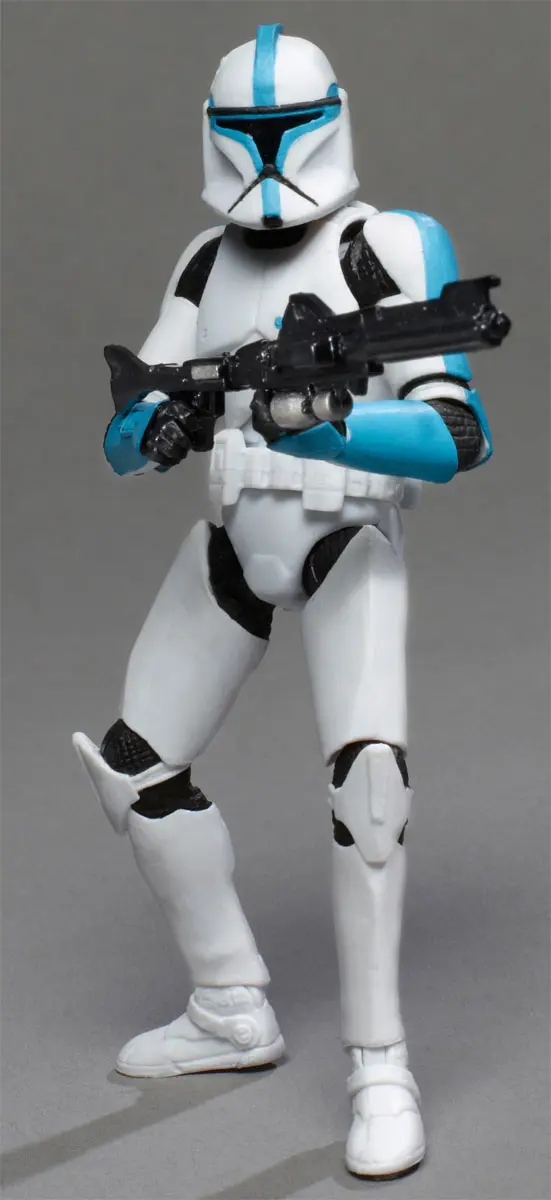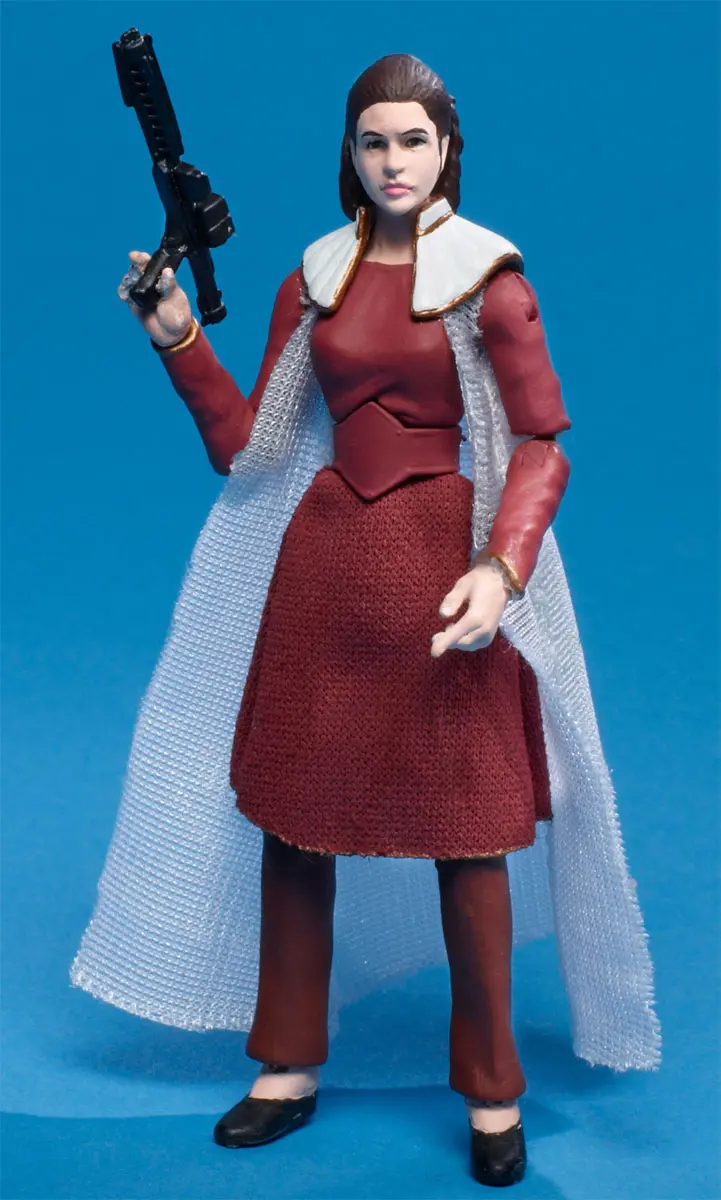 The final wave revealed at Toy Fair 2012 is numbered 5.2, probably because it only features three new figures: Darth Vader Emperor's Wrath (I dig this one) and Orrimaarko (Prune Face!) from Return of the Jedi, and a Republic Trooper from the Expanded Universe.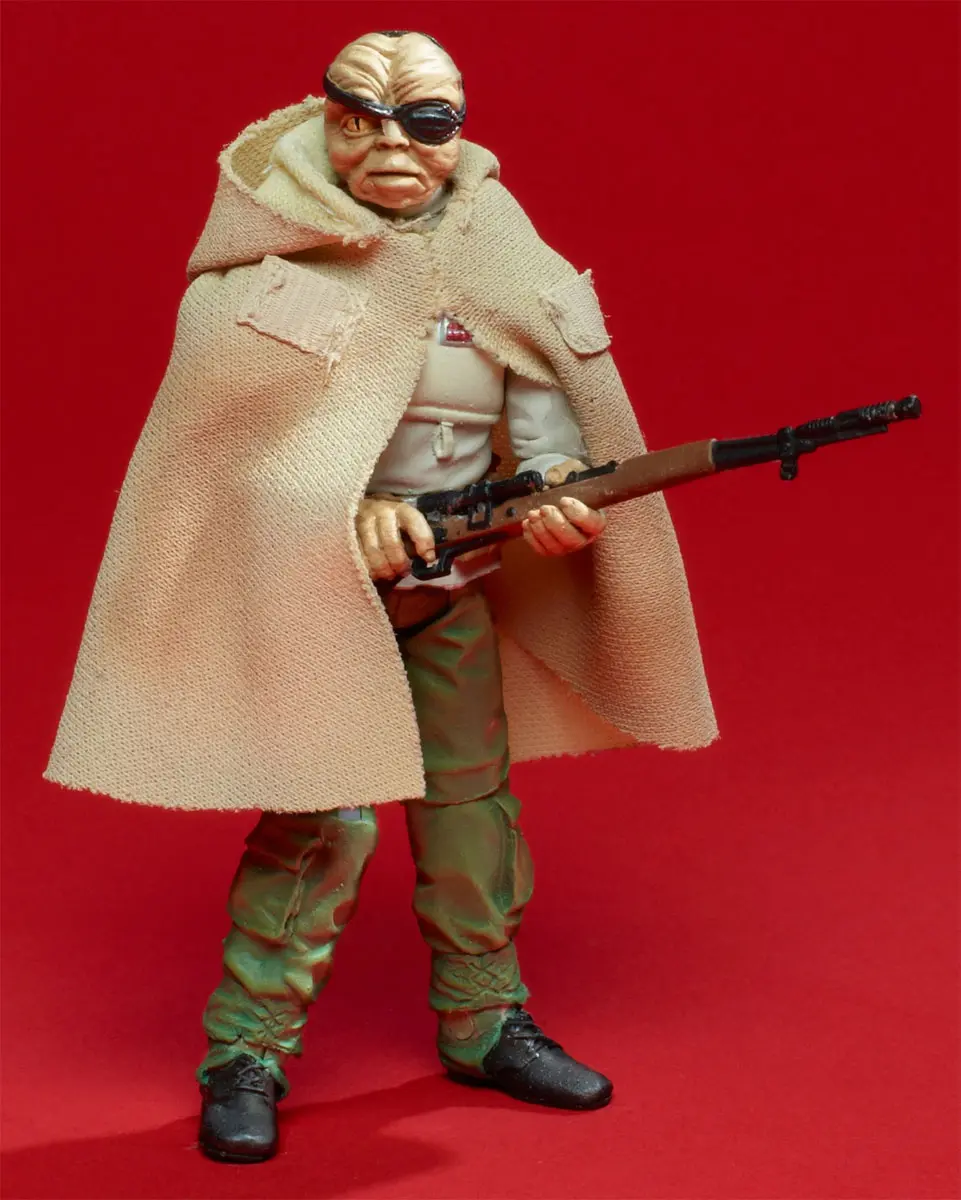 To wrap up this Star Wars action figure extravaganza, here's a video of the massive Hasbro MTT that is coming to stores in the not-too-distant future in support of Star Wars Episode 1: The Phantom Menace returning to theaters. You're going to need roughly $130 to put one of these in your home.