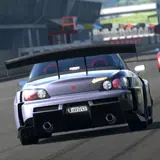 In a move sure to take the gaming world and software sales by storm, Sony Computer Entertainment this morning confirmed Gran Turismo 5 will be in stores in North America on November 24. You didn't think the holiday season would go by without a killer PS3 app, did you?
Gran Turismo 5 will speed out of a long development cycle that has left gamers waiting for years with over 1,000 cars and 3D support out of the box. It is sure to be the top selling PS3 title this holiday season and should post impressive first day sales numbers.
Sony has kept Gran Turismo 5's release date a well-kept secret over the past year. Some has speculation it wouldn't be in stores until sometime in 2011. Online retailer Amazon.com has yet to reflect the actual release date, instead posting a placeholder December 31 date.
Pre-order Gran Turismo 5 in standard or collector's edition packages at Amazon.com.