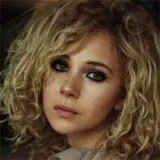 Variety is reporting that Joseph-Gordon Levitt has wrapped up long and quiet negotiations with Warner Bros. to lock up a role in Christopher Nolan's The Dark Knight Rises. In addition, Juno Temple is being sought after by the studio to play a "street smart Gotham Girl."
Gordon Levitt's name has been loosely attached to The Dark Knight Rises three months before Inception, in which he appeared under the direction of Christopher Nolan, lit up the box office last summer. Since then his name had been running in and out of the rumor mill until early February when a new rumor popped up claiming negotiations for a role were underway.
While Nolan and Warner Bros. have already announced that Tom Hardy will play Bane and Anne Hathaway Catwoman in The Dark Knight Rises, they're keeping quiet on whose shoes Gordon-Levitt will be filling. Speculation has stretched from The Riddler to a cameo or two as The Joker to more recently Alberto Falcone or a member of the League of Shadows such as Deadshot. His character's ID is proving to be one of the biggest mysteries thus far during pre-production.
Juno Temple is a 20-year old indie actress from the UK who has appeared in Greenberg, Atonement, Year One, and a whole slew of other films despite her relatively youthful age. A street smart Gotham girl could tie into Selina Kyle/Catwoman if that character is portrayed as a cat burglar or sophisticated thief.
Warner Bros. has denied comment on both these casting choices so we'll have to wait and see if they issue a formal press release to support this report. Thus far they've done just that with the first three cast members of Zack Snyder's Superman reboot and the earlier The Dark Knight Rises new cast members.
Source: Variety