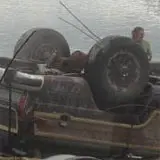 Production on Legendary's Godzilla has been quietly chugging away up in Canada. Seeing as how the big green guy will be CGI we won't get to see him until the effects are complete. However, that doesn't mean we can't see what he's capable of while director Gareth Edwards continues to film.
Legendary took to Twitter and released a new behind-the-scenes photo that shows the devastation after Godzilla presumably passed by the area. There are a couple flipped over cars and all sorts of debris scattered about an otherwise picturesque lakeshore.
Taking a closer look on the right side of the image reveals what looks like a shipping crate with "USAF" printed on the side. Might this location be where the military first engages Godzilla after he comes ashore?
Godzilla stars Ken Watanabe, Aaron Taylor-Johnson, Elizabeth Olsen, David Strathairn, Julitete Binoche, Bryan Cranston, and the big guy Godzilla himself. It stomps into theaters on May 16, 2014.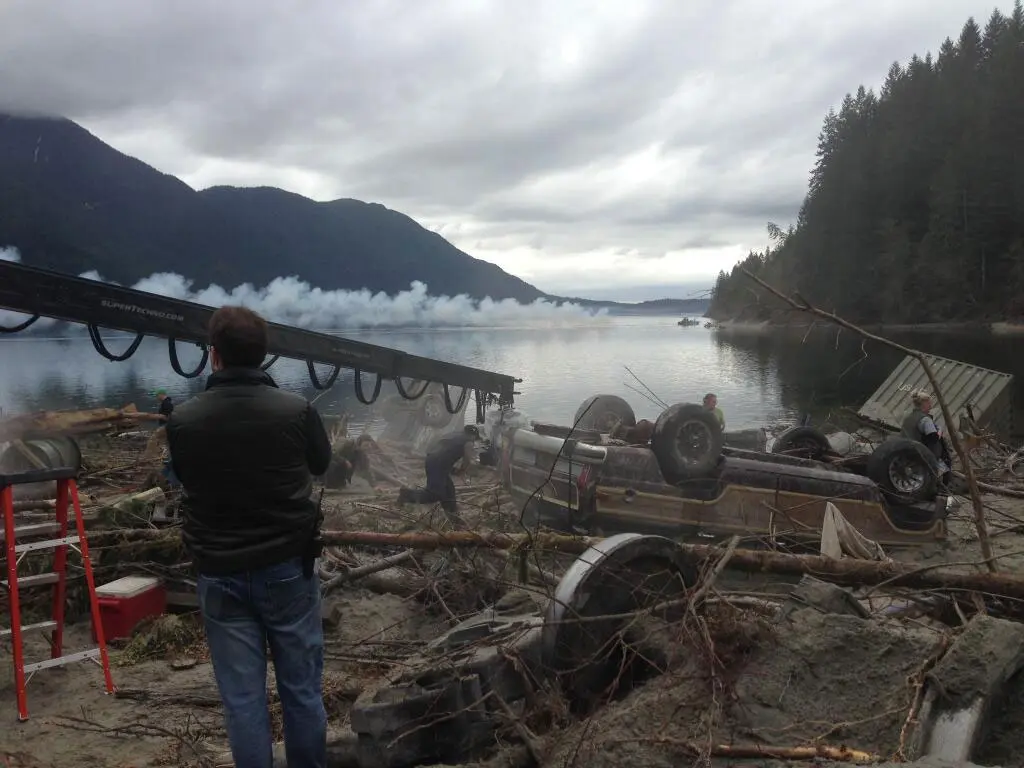 Source: Twitter