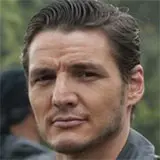 Many roles are filled prior to the filming of each new season of HBO's Game of Thrones. For the upcoming fourth season, Prince Oberyn Martell is perhaps the highest role to be cast, and that role has been won by a Chilean actor.
Pedro Pascal has won out an extensive search by Thrones showrunners David Benioff and Dan Weiss to play Prince Oberyn Martell, otherwise known as the Red Viper. Pascal has previously appeared in multiple episodes of Graceland on USA, The Good Wife on CBS, and Red Widow on ABC. Game of Thrones is poised to become his breakthrough opportunity.
Without delving into spoilers, Martell comes from Dorne and will travel to King's Landing in search of revenge for the slaying of his sister at the hands of Gregor Lannister. There are many Lannisters in King's Landing so Martell should have no problem finding one or more to target.
Benioff and Weiss describe the Red Viper as "sexy and charming," and man who is loved by the boys and girls, though driven by hate. He is also called "intensely likable" and "believably dangerous," which should make for one of the more intriguing characters to appear in the show.
Game of Thrones: Season 4 begins production this summer and will premiere sometime in late March or early April 2014. Amazon.com has begun taking pre-orders for Game of Thrones: Season 3 on Blu-ray and DVD, already set for release on February 18, 2014.
Source: EW