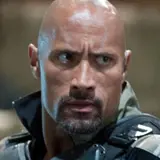 The sequel to G.I. Joe: Retaliation, to be known as G.I. Joe 3 for now, has added Evan Daugherty to its team and tasked him to write the film's screenplay.
Daugherty has numerous genre credits under his belt including the spec script for Universal's Snow White and the Huntsman starring Kristen Stewart and Chris Hemsworth, co-writing the big screen adaptation of Divergent starring Shailene Woodley, and providing a final polish on the Platinum Dunes Teenage Mutant Ninja Turtles reboot that is currently in production.
Retaliation director Jon M. Chu is already on board to direct what will be the third Joe big screen adventure. It is expected that Dwayne Johnson, Adrianne Palicki, Ray Park, Byung-hun Lee, and D.J. Cotrona would return to reprise their roles, though none are currently confirmed to return. Channing Tatum isn't off the table, either, as he could have technically survived Retaliation and have been taken prisoner by Cobra Commander.
G.I. Joe: Retaliation was met with mixed reactions despite the film returning to the brand's roots of military action with a story and characters that blurred the line between sequel and reboot. Like the original film, it performed well at the box office, especially overseas where a big boost from foreign markets pushed its worldwide grosses to nearly $372 million.
Depending on how quickly G.I. Joe 3 can come together, the earliest it would be seen in theaters would be spring or summer 2015.
Source: THR