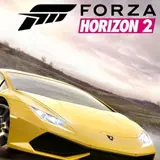 Microsoft's first-party exclusive Forza racing series will receive another new annual entry later this year with today's announcement that Forza Horizon 2 is in development for Xbox One and Xbox 360.
The original Forza Horizon was released in 2012 and is widely considered to be one of the best games in the franchise, if not the best. The 2013 followup, the Xbox One exclusive launch title Forza Motorsport 5, wasn't as well received as its predecessor.
Development duties on Forza Horizon 2 are being handled by Horizon 1 UK studio Playground Games with input and collaboration with Turn 10 Studios. "[Turn 10 and Playground] share this belief that we can create a true home for racing fans on Xbox One," stated Forza Horizon 2 creative director Ralph Fulton about the game.
Few game details have been released, but according to IGN, several hundred cars will be included headlined by the 2015 Lamborghini Huracan. The Forza Motorsport 5 Drivatar system will carry over in some capacity, and a weather system will at last make its franchise debut.
The game will revolve around a music festival in Southern Europe. Expect music to play a big role in the racing, and the setting to materialize "amazing vistas" over the course of races.
With E3 just around the corner, expect much more regarding Forza Horizon 2 to surface in the coming days including gameplay trailers, screenshots and more.