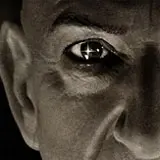 ComingSoon.net has published the first picture of Ben Kingsley from Disney's upcoming theatrical adaptation of Ubisoft's Prince of Persia: The Sands of Time videogame.
Kingsley plays village nobleman Nizam who seeks to possess the Sands of Time that will allow him to reverse time and perform villainous deeds. Prince Dastan (Jake Gyllenhaal) and Princess Tamina (Gemma Arterton) hope to recover the power first.
Prince of Persia: The Sands of Time is directed by Mike Newell and co-stars Alfred Molina and Toby Kebbell. What brings hope the film will not fall victim to the videogame movie curse of mediocrity is its producer, Jerry Bruckheimer. He is not a man known to attach his name to small films.
Look for Prince of Persia: The Sands of Time in theaters on May 28, 2010. The first images of Dastan and Tamina that appeared yesterday can be viewed here, and more imagery and maybe a teaser trailer might pop-up at Comic-Con later this week.