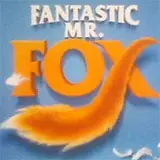 Wes Anderson's Fantastic Mr. Fox film has been quietly in development for some time without as much as a brief glimpse into what his stop motion critters will look like.
Thanks to the guys over at JoBlo.com we have our first glimpse of the main characters from Fantastic Mr. Fox which you can take a gander at below. From left to right is Badger (Bill Murray), Mr. Fox (George Clooney), and Mrs. Fox (Meryl Streep).
Fantastic Mr. Fox is due for release on November 13. With Disney's big animated push at Comic-Con later this month, I would be surprised if Fox did not spring the first Fox footage at the convention. With a relatively short resume stacked with quirkiness, Wes' style should be intriguing translated into stop motion animation.