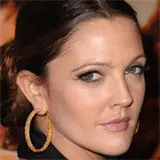 Drew Barrymore is stepping behind the camera for the first time in her tenured career to helm Whip It, a roller-derby comedy.
Whip It stars Ellen Page as a typical rebellious and general pain in the ass teenager who, much to her mother's dismay, joins a roller-derby league and learns valuable life lessons. Barrymore co-stars along with Juliette Lewis, Alia Shawkat, and Zoe Bell.
USA Today has revealed the first image from Whip It which I've partially included below. Head on over to USA Today to view the entire image and read a couple Barrymore quotes.
Whip It will arrive in theaters on October 9 with the first teaser trailer likely to drop before this month is out.