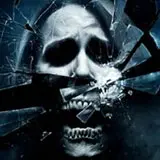 The fourth Final Destination proved the most popular on its opening day by bringing in an estimated $10.9 million Friday, the highest yet for the franchise. A final weekend tally of between $20 and $25 million should also earn it tops against the previous three Final Destination films.
With a slightly higher screen count and added revenue from 3D screenings, Destination easily topped the $7.6 million opening by Rob Zombie's Halloween 2. For the Weinstein Co's horror sequel, $7.6 is nearly half the estimated $15 million production budget made back in a single day.
The other newcomer, Ang Lee and Focus Features' Taking Woodstock, mustered $1.2 million off 1300 screens. Quentin Tarantino's Inglourious Basterds in its second weekend dropped sharply from its opening Friday with $5.9 million or a 59% decline. District 9, in its third weekend, added $3 million to its pot with a more comfortable 46% decline over its second Friday.
Check back early Sunday afternoon for the complete weekend box office results estimates, Monday evening for a recap of our new interactive Box Office Prophet game, and Tuesday morning to play in next week's Weekend Box Office Prophet game.