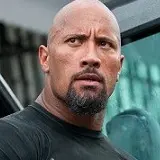 Fast Five blew past expectations when it hauled in an estimated $83.6 million at the box office this past weekend. Now at the finalized box office numbers are in for Friday through Sunday, Fast Five proved it had more fuel in the tank than its distributor Universal Pictures thought it did.
Vin Diesel, Dwayne Johnson, Paul Walker and Tyrese Gibson helped power Fast Five to a huge $86.2 million opening, well past the $71 million opening of the franchise's fourth entry, Fast and Furious. The revised numbers for Fast Five are around 3% higher than the initial studio weekend estimates released Sunday morning, an unusually large miss that underscores how popular this film is without 3D padding its numbers.
The final weekend results didn't help the rest of the box office competition add to their low numbers. Hoodwinked Too! Hood vs. Evil still bombed despite around 75% of its showings being in 3D. Disney's Prom also bombed which sends a lesson to the studio that star power is important, even for tween-targeted films. And Dylan Dog: Dead of Night was dead on arrival with $754k and a pitiful $863 per screen average. Fast Five pulled in $23,655 per screen.
The complete top 10 weekend box office results for April 29 through May 1 are as follows:
1. Fast Five: $86.2m
2. Rio: $14.8m
3. Tyler Perry's Madea's Big Happy Family: $9.9m
4. Water for Elephants: $9.3m
5. Prom: $4.7m
6. Hoodwinked Too! Hood vs. Evil: $4.1m
7. Soul Surfer: $3.4m
8. Insidious: $2.7m
9. Hop: $2.68m
10. Source Code: $2.5m
Next weekend Marvel and Paramount will roll out Chris Hemsworth in Thor in hopes of toppling Fast Five from its perch. We'll launch the next round of our Weekend Box Office Prophet Game Thursday morning that will allow you to predict what Thor, Fast Five and three other films will make next weekend for a chance at Blu-ray prizes.