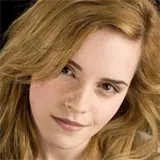 Emma Watson may find herself entangled with a beast for the director of both Hellboy films.
While speaking to producer Denise Di Novi during a press junket for Crazy, Stupid, Love, ComingSoon learned that she's developing a new adaptation of Beauty and the Beast for Guillermo del Toro to direct and Emma Watson to star. No additional details about the proposed project are available at this time.
The news comes as Watson prepares to return to Brown University and complete her final year of college. Guillermo, meanwhile, is working on putting Pacific Rim into production for a 2012 release. The earliest Beauty and the Beast would be expected to hit theaters, assuming it gets green-lit, would be sometime in 2013.
Source: ComingSoon