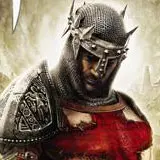 Electronic Arts has a newly vested interest in the New Orleans Saints and Indianapolis Colts going down to the wire in Super Bowl XLIV.
Sometime during the fourth quarter of the Super Bowl this upcoming Sunday, EA will air its first-ever Super Bowl commercial in the form of a 30-spot for Dante's Inferno titled "Hell Awaits…" The game arrives in stores on February 9, two days later, for Xbox 360 and PS3.
A longer rejected version of the commercial has appeared online in which CBS found issue with the game's original tagline "Go to Hell." The new commercial name is a-ok by CBS despite the ad overflowing with hell's gnarly creatures.
Check out what appears to be the all CGI cut-scene rejected Super Bowl ad for Dante's Inferno below.