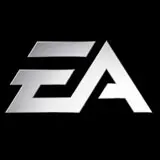 Electronic Arts has partnered with United Talent Agency to expand its core videogame business into movies and television.
EA explains the move as necessary to develop a financing and production strategy to create big budget films and television shows.
The game publisher already has a feature-length motion picture of The Sims in development at Twentieth Century Fox. They've also licensed out their Dead Space brand to Anchor Bay/Starz for a direct-to-video Blu-ray Disc later this year (view details and ordering information), timed for release around when the PS3 and Xbox 360 game ships.
This business expansion news comes as EA continues to attempt to takeover Take-Two Interactive, whose board has rejected every offer to date.