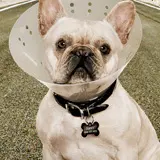 Due Date was a side project for Todd Phillips in between Hangover films that enjoyed a successful theatrical run behind stars Robert Downey Jr. and Zach Galifianakis.
The next stop for Due Date is on Blu-ray and DVD where it's been slotted to arrive on February 22 courtesy of Warner Home Video. Two stars and a 2-22 release. Coincidence?
With Due Date on Blu-ray you'll get the complete 'Two and a Half Men' scene plus a gag reel, deleted scenes, and an action and too many questions mashup. Tech specs are the expected 1080p video and 5.1 DTS-HD Master Audio.
Due Date on Blu-ray will include the DVD version and a digital copy for an SRP of $35.99. Amazon pre-order pricing is forthcoming.