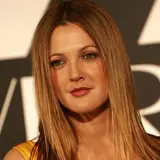 Drew Barrymore is returning behind the camera to direct How to Be Single, a New Line romantic comedy. It will be Barrymore's second stint in the director's chair following her freshman effort in 2009's entertaining coming-of-age film Whip It in which she also co-starred.
How to Be Single is based off the novel of the same name by author Liz Tuccillo. Like Valentine's Day before it, the film will follow the love lives of a group of people but spread out the narrative over the course of 10 years. It will be set in New York City where ironically the sequel to Valentine's Day, New Year's Eve, will be set.
Scribes Marc Silverstein and Abby Kohn penned the How to Be Single screenplay. Casting on the film has yet to commence but should get underway shortly.
Barrymore is also producing How to be Single under her Flower Films company with partner Nancy Juvonen. The pair worked together in a producing capacity previously on He's Just Not That Into You.
Source: THR