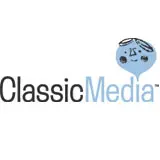 DreamWorks Animation behind CEO Jeffrey Katzenberg have purchased Classic Media in a $155 million cash and credit deal following an intense bidding war.
Under the agreement, DreamWorks Animation will gain access to Classic Media's extensive library of animation entertainment and powerful brands. Some of the characters that will now share a roof with Shrek and Donkey include Rocky & Bullwinkle (an 80% stake), Lone Ranger (currently being licensed to Disney for the live-action film starring Johnny Depp and Armie Hammer), Where's Waldo, Casper the Friendly Ghost, Lassie, Postman Pat, George of the Jungle, Richie Rich and more.
Classic Media is also the home of Filmation, a popular animation studio from the 1980s whose catalog includes He-Man and the Masters of the Universe, Fat Albert, the Cosby Kids, and Ghostbusters, to name a few.
For seasonality, acquiring Classic Media also grants DreamWorks Animation to the pre-1974 Rankin/Bass catalog including Frosty the Snowman and Rudolph the Red Nosed Reindeer.
The deal is expected to close by September 30, 2012. At that time, Katzenberg and DreamWorks Animation are expected to aggressively take advantage of the massive Classic Media catalog across a variety of channels. Expect to see Classic Media properties appear in Dreamworks-produced television and film products, as well as in consumer products, theme parks, and digital platforms.
The quickest way DreamWorks Animation could leverage Classic Media would be to launch a new television and Internet channel, the latter being the easiest to get off the ground and up and running.