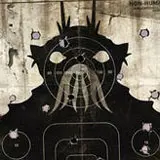 Neill Blomkamp and Peter Jackson's District 9 came in $300,000 higher than initial weekend box office estimates for an easy win and bragging rights.
District 9's final tally of $37.354 million easily surpassed its $30 million budget and is sparking talk of a sequel. Blomkamp is in the early stages of penning another original sci-fi script so the earliest he would be open for a potential District 10 would be in a couple years.
On the other end of the spectrum, Summit's Bandslam failed to see a boost from The Twilight Saga: New Moon's trailer attached exclusively in front of it. The $2.232 million take might make them rethink how future Twilight trailers are distributed.
GI Joe: The Rise of Cobra beat out Warner's newcomer The Time Traveler's Wife for the second spot with $22.3 versus $18.6 million. Rise of Cobra should surpass $100 million by the end of Monday but its overall success will be judged by worldwide receipts that are closing in on $200 million despite a sharp $59.2 percent drop in domestic tickets from its opening weekend.
Paramount's hard-R comedy The Goods: Live Hard, Sell Hard came in 6th place, while Hayao Miyazaki's overseas hit Ponyo landed $3.9 million in limited engagements for a 9th place finish.
The complete box office results for August 14 – 16 are as follows (click linked titles to read our review):
1. District 9: $37.354m
2. GI Joe: The Rise of Cobra: $22.324m
3. The Time Traveler's Wife: $18.623m
4. Julie & Julia: $12.055m
5. G-Force: $6.916m
6. The Goods: Live Hard, Sell Hard: $5.642m
7. Harry Potter and the Half-Blood Prince: $5.141m
8. The Ugly Truth: $4.448m
9. Ponyo: $3.586m
10. Funny People: $3.011m
Quentin Tarantino's Inglourious Basterds will look for a box office win next weekend as it squares off against Robert Rodriguez's family adventure Shorts on roughly the same number of screens. Other newcomers on 1,000 less screens include X Games 3D: The Movie and Post Grad with former Gilmore Girl Alexis Bledel.