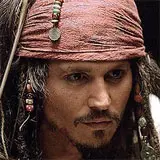 Disney has been rounding up director possibilities for Pirates of the Caribbean 4 over the past several weeks and now a front runner has emerged.
Per Variety, Rob Marshall is in final talks to helm the return of Johnny Depp as Captain Jack Sparrow. The last director attached to the role, Pirates' veteran Gore Verbinski, bailed on the project to pursue the now stalled BioShock film based on 2K's video game.
Jerry Bruckheimer is keen on wrapping Pirates 4's shoot next summer before Disney begins filming The Lone Ranger, also starring Johnny Depp.
Also of note in Variety's report is news that casting is already underway for new characters to the film. The latest word on Orlando Bloom and Keira Knightley is they would not return as the story would focus on a new adventure for the good Captain Sparrow. Disney has yet to comment on those earlier reports.