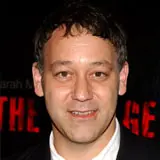 Sam Raimi his spreading his genre wings wider after signing a deal with Disney to produce a "high-concept" superhero film project known as Transplants. The deal marks the first pact between horror-rooted Raimi and the family-friendly Mouse House.
Adam Jay Epstein and Andrew Jacobson of Not Another Teen Movie fame have penned the story and were originally planning to shop it as a comic book project. Disney was so enamored with the concept that they snatched it up for a theatrical treatment instead.
Disney is keeping the wraps on Transplant details other than to call it a "four-quadrant ensemble superhero story with a comedic bent." In other words, we really have no idea what it is going to be like.
Other Disney projects skewing away from the popular tween demographic are Surrogates with Bruce Willis and Tim Burton's much talked about Alice in Wonderland remake with recently cast Johnny Depp.