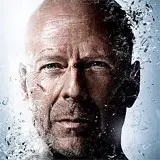 Update: I have confirmed with Fox that Live Free or Die Hard included in this set is the PG-13 theatrical cut and not the R-rated uncensored cut.
Next year marks the 25th anniversary of the original Die Hard as well as the theatrical premiere of the fifth film in the venerable franchise starring Bruce Willis, A Good Day to Die Hard , on February 14.
With Die Hard back in the limelight for a short period of time, Fox is reissuing the first four films in the franchise: Die Hard, Die Hard 2: Die Harder, Die Hard with a Vengeance and Live Free or Die Hard in a new 25th anniversary Blu-ray box set on January 29. This marks the second time the first four films have been boxed together in a single Blu-ray release, the first coming back in November 2007.
One major problem with that original Die Hard Collection on Blu-ray is Live Free or Die Hard was the censored PG-13 theatrical cue. John McClane is not John McClane without his four-letter words, so this omission left a mark on the set.
I reached out to Fox's publicists to try and learn what cut of Live Free or Die Hard is in this new 25th anniversary set. I will let you know when I hear back by updating this article with the scoop.
What you can look forward to in this new collection is a fifth bonus features disc with the following:
Modern-Day Hero – Casting, evolution and legacy of John McClane
Along For The Ride – Engaging sidekicks who have teamed up with McClane
Bad To The Bone – McClane's well-armed and formidable foes
Punishing Blows – Creating the intense action sequences, fistfights and stunts
Explosive Effects – Role of groundbreaking visual and special effects including some of the biggest explosions on screen
Reinventing The Action Genre – Development of the franchise from concept to character to story
The Right Hero For The Right Time – Appeal and influence of Die Hard films on pop culture