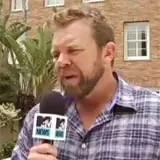 One of the rumored and more straightforward plot lines for Marvel's The Avengers movie involves Thor villain Loki taking control of The Hulk and letting him loose in Manhattan, requiring the combined efforts of Iron Man, Thor, Captain America and other Avengers to reel the green guy and his master in.
Adding fuel to this rumor's fire are remarks made by The A-Team director Joe Carnahan who apparently was on Marvel's radar at one point to direct The Avengers. "You always wind up in conversations, and there was an 'Avengers' conversation," Carnahan told MTV news. "But it wasn't really a thorough one. I was sent the material [and] I loved it. I think the 'Avengers' movie you make is Hulk tearing up Manhattan and the Avengers have got to go in there and shut him down. I think it's very cool."
"I think that you're going to have to very quickly get to this situation where you start to make your heroes into villains," Carnahan continued. "I think that somebody like the Hulk, it's such a great place to take him."
It's hard to tell from Carnahan's remarks if he was speaking about what he wants The Avengers to be or what Marvel was planning at the time of his discussions with him, or some hybrid of both. We don't know when that time was in relation to Joss Whedon coming on board and reportedly working on rewrites of the story and script. Watch the short interview snippet below and see what I mean.
So far The Hulk has appeared in his own film that including a Tony Stark cameo as the post-credits scene. He also appeared twice in Iron Man 2; once on a news report as Tony and Nick Fury ate donuts and again on S.H.I.E.L.D. monitors as Fury and Black Widow offered Stark an Avengers consulting gig. Why bother to reference the Hulk twice if he held no importance to The Avengers storyline? It has to be more than a casual cameo. I feel fairly confident The Hulk will either be the villain of The Avengers, or Bruce Banner successfully learned to control The Hulk after his self-imposed banishment and will be recruited by Fury to help fight some new threat.
What do you all think?