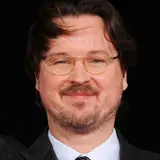 Dawn of the Planet of the Apes will be directed by Matt Reeves it seems after Rise of the Planet of the Apes director Rupert Wyatt left due to concerns over not having enough time to get the film made between now and its 2014 release date.
Reeves is best known for directing Cloverfield and most recently directed Let Me In, a remake of Let the Right One In that turned out far better than anyone thought it would given the short window of time between the two films. He's a solid choice for Dawn of the Planet of the Apes and should be able to create magic working with Andy Serkis as the ape leader Caesar if the performances he got out of Let Me In from young leads Kodi Smit-McPhee and Chloe Moretz are any indication.
Reeves had been attached to direct The Twilight Zone at Warner Bros. but has reportedly walked from that project, freeing up his schedule to tackle those damn dirty apes. Other projects Reeves has in development include The Passage at Fox 2000, This Dark Endeavor and Eight O'Clock In The Morning.
According to Deadline, Fox's short list to replace Wyatt included Reeves, Juan Carlos Fresnadillo, Guillermo del Toro (who said he was never approached about the project), Jeff Nichols, Rian Johnson, and J. Blakeson.
Reeves and Fox already have a Dawn of the Planet of the Apes script from Rick Jaffa and Amanda Silver, the same pair who penned Rise of the Planet of the Apes. Fox is reportedly bullish on the script's prospects for success, though no details have managed to leak out just yet other than Caesar and his apes are expected to begin the process of taking over earth from human rule.
Dawn of the Planet of the Apes will arrive in theaters on May 23, 2014.
Source: Deadline