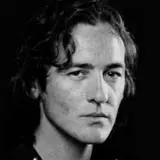 Actor David Murray was once considered the top candidate to don the signature silver Destro mask in the upcoming Paramount G.I. Joe: Rise of Cobra live-action film.
The role eventually ended up going to veteran actor Chris Eccleston of Dr. Who and Heroes fame. At the time it seemed Murray was simply S.O.L. Or was he?
G.I. Joe flavored website Hisstank.com is reporting David Murray has signed on to play the role of Destro despite Eccleston having already filmed his scenes. How can be possible? Allow us to explain.
** Spoiler Alert **
Eccleston is playing James McCullen aka Destro in the "current" time frame of the film. He's the M.A.R.S. arms dealer who will clash with G.I. Joe and obviously play an integral role in the "Rise of Cobra."
Murray will play an ancestor of the "current" Destro, James McCullen the First. Through the magic of flashbacks we'll get to see why the McCullen clan was forced to wear the infamous shiny mask.
** End Spoilers **
More G.I. Joe: Rise of Cobra news is expected to pour out of the San Diego Comic-Con later this month, possibly even the first teaser trailer. Stay tuned.