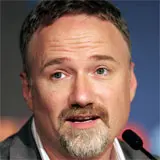 Now that director David Fincher has had a little time off after wrapping The Curious Case of Benjamin Button last year, he is looking to return behind the camera with an equally curious subject matter.
Per Variety, Fincher and Columbia Pictures are in "advanced" negotiations for the director to helm The Social Network from scribe Aaron Sorkin. His last writing project was Charlie Wilson's War.
The Social Network will chronicle the creation of Facebook beginning with Harvard sophomore Mark Zuckerberg through to the website's growth to over 200 million members.
No actors are attached as of yet, but production is expected to begin later this year with a possible late 2010 release.
Who do you think would make a perfect Mark Zuckerberg? Share your ideas in the Comments below.