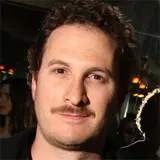 Darren Aronofsky has followed up inking a deal to direct The Wolverine for Fox with a two-year exclusive contract to develop and produce films for Fox and Fox Searchlight via his Protozoa Pictures company.
The Wolverine, a followup to X-Men: Origins Wolverine that Aronofsky will shoot more as a standalone than a sequel, will be the first film made under the deal. Production on The Wolverine starring Hugh Jackman as Marvel's X-Men mutant will begin in April and is expected to take place primarily in Japan.
Aronofsky's relationship with Fox Searchlight has included The Wrestler starring Mickey Rourke and Black Swan with Natalie Portman and Mila Kunis. The Wolverine will be his first film under the Fox mainstream banner.