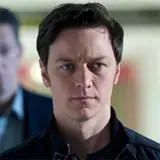 Danny Boyle's latest cinematic effort Trance starring James McAvoy, Rosario Dawson and Vincent Cassel is headed to Blu-ray and DVD on July 23.
Trance is the story of fine-art auctioneer Simon (McAvoy) who attempts to steal a valuable painting but winds up getting knocked unconscious during the heist. He awakens to find not only the painting missing, but his memory as well. His only hope to remember what happened is to use a hypnotist (Dawson) at the request of his crime partner (Cassel), but instead Simon ends up involved in a deadly love triangle.
The box office wasn't kind to Trance as the Fox Searchlight film only earned $2.3 million during its domestic run. An additional $15.2 million was added overseas, but even that falls shy of the film's estimated $20 million production budget.
Fox Home Entertainment is bringing Trance to Blu-ray in 1080p video and 7.1 DTS-HD Master Audio. Bonus features are extensive as outlined below.
Deleted Scenes
Trance Unraveled (Easter Egg)
The Power of Suggestion-Making Trance
Kick Off
Danny's Film Noir
Hypnotherapy
The Look
The Final Rewrite
Danny Boyle Retrospective
Short Film: EUGENE by Spencer Susser
Theatrical Trailer
UV Copy
Trance Blu-ray cover art and the pre-order link are forthcoming.