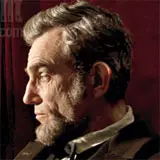 Daniel Day-Lewis visually melts into the role of Abraham Lincoln in Steven Spielberg's Lincoln, as evidenced by the first official image of the actor in full Presidential makeup and attire.
If there's anyone who can bring not only Lincoln's look to life but also his personality and inner workings to life, it's Daniel Day-Lewis. The esteemed character actor has made a living playing strong roles including The Butcher in Gangs of New York, Hawkeye in The Last of the Mohicans, and Christy Brown in My Left Foot, amongst others.
Abraham Lincoln could be the role that nabs Daniel Day-Lewis is third Best Actor Academy Award. He has been nominated four times and won twice, for There Will Be Blood and My Left Foot, and will almost certainly pick up another nomination for Lincoln.
Lincoln is based on Doris Kearns Goodwin's book, Team of Rivals. Per an interview with Spielberg at EW, the film begins with Lincoln's realization that the Emancipation Proclamation was vulnerable to being abolished at the completion of the Civil War by lawyers. The rest of the film chronicles the last four month's of the 16th President of the United States' life and the steps he took to ensure the complete eradication of slavery in his country.
Joining Daniel Day-Lewis in Lincoln are Sally Field as Abraham's wife Mary Todd Lincoln, Gulliver McGrath and Joseph Gordon-Levitt as Lincoln's sons, Jared Harris as Ulysses S. Grant, Jackie Earle Haley as Alexander Stephens, David Strathairn as Lincoln's Secretary of State William Seward, and Tommy Lee Jones as "a radical member of Lincoln's party" Thaddeus Stevens.
Lincoln opens in theaters everywhere on November 16, 2012.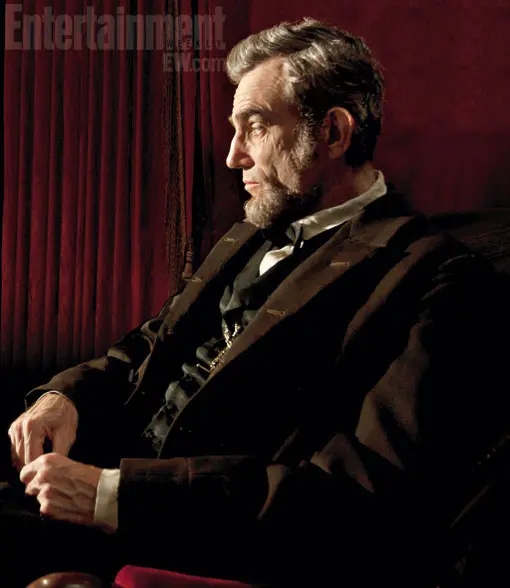 Source: EW