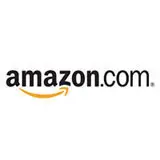 Online retailer Amazon.com currently has some sweet Blu-ray Disc movie deals going on for Cyber Monday which might even carry into Tuesday, December 2.
Some of the individual movie releases we recommend based on the content and price are Kung Fu Panda for $15.49, Sleeping Beauty for $19.99, The Untouchables for $14.99, Predator for $14.99 and When We Left Earth for $33.95.
Some television sets with hard to pass up prices include Band of Brothers: The Complete Series for $44.99 and Mad Men: Season One for $16.99.
A fantastic compilation box price comes from The Rambo Trilogy price at a mere $17.95, or $6 per film.
Click here to browse and/or shop all of Amazon's remaining Cyber Monday Blu-ray movie deals.