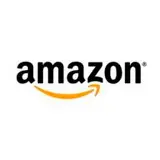 As previously reported, Amazon.com today launched their Cyber Monday promotion that will feature deals and sales across all their marketplaces through Saturday, December 3.
On the Blu-ray front, there are some great deals hiding the higher profile Lightning Deals that are ready to be taken advantage of. Click on any of the linked titles below to jump to the sales page at Amazon and get in on the deal.
Up first is the Spider-Man: The High Definition Trilogy on Blu-ray for $24.99 or 62 percent off the $65.99 list price. That works out to just over $8 per Spidey flick.
The original Terminator with Arnold Schwarzenegger is priced at a mere $6.49 or 68 percent off the $19.99 list price. You could use this one to fill out a $25 order and take advantage of Amazon's free super saver shipping.
Have you picked up Warner and New Line's Blu-ray book of David Fincher's Seven starring Brad Pitt and Morgan Freeman? It's now only $10.99, a steal for 69 percent off the $34.99 list price.
Pulp Fiction is priced right at only $8.99 for Tarantino buffs, while newly released Super 8 has finally breached the $20 barrier at $19.99.
To finish with an oddity, Star Wars: The Complete Saga on Blu-ray has actually gone up in price since it debuted back in September. Originally priced at $89.99, the holiday shopping season has ushered in a new $99.99 price point. Are quantities low, or are Amazon and/or LucasFilm getting greedy?
Click here to keep an eye on Amazon's Cyber Monday Week deals for movies and television shows on Blu-ray and DVD.