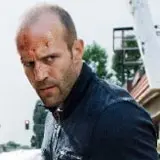 Some sleuthing on Amazon.com has revealed Crank: High Voltage is coming to DVD and Blu-ray Disc on September 8.
Jason Statham takes Chev Chelios in all new directions of beautiful testosterone-charged absurdity in the sequel to Crank that muscled roughly half that film's gross with $13.7 million at the domestic box office
The original Crank was shot entirely on high-def cameras and looked pristine on Blu-ray Disc. High Voltage should look equally stunning as it utilized the same filming techniques.
At this time the only active pre-order at Amazon is for the DVD edition. I'll have more news on the Blu-ray version in the days and weeks ahead.