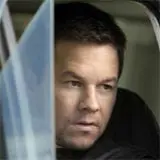 Contraband starring Mark Wahlberg easily secured the top spot at the North American box office its opening day on Friday with $8.7 million in ticket sales. With a modest budget of only $25 million, Contraband should pass its cost within the first two weeks of release.
Disney's latest 3D overhaul of an animated catalog classic, Beauty and the Beast, danced into second place with $5.6 million. Business for the family-friendly film should pick up on Saturday and through the Martin Luther King Jr. holiday on Monday when kids are off school. There's a strong chance Beauty and the Beast in 3D will be the top ticket seller through the four-day weekend. The 3D version of Beauty and the Beast is already available on Blu-ray 3D for at-home three-dimensional viewing.
Another newcomer, Joyful Noise with Queen Latifah and Dolly Parton, tied in third place with Paramount's Mission: Impossible – Ghost Protocol for third with $3.3 million-a-piece. It will take Friday through Monday for Joyful Noise to crack the $10 million mark, while Ghost Protocol continues to march toward the $200 million milestone with a gross total of $178.5 million and counting.
Fifth place went to another Paramount holdover, the horror thriller The Devil Inside. It scared up an addition $2.7 million on Friday and now stands at $41 million through its first eight days in theaters. Paramount spent only $1 million to acquire the film's distribution rights, so anything at this point is pure gravy.
Check back tomorrow afternoon for the Friday through Sunday weekend box office results. Full four-day weekend results will be available sometime midday on Monday.