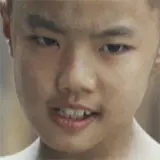 MTV has debuted the first trailer and official one-sheet movie poster for James McTeigue's Ninja Assassin.
McTeigue, who directed V For Vendetta, is joined by producers Joel Silver and the Wachowski Brothers who combined assemble quite the filmmaking pedigree. They even tapped Wachowski's Speed Racer for its star, Rain, raised as a assassin from childhood and forced to fight for his life.
The R-rated film throws off a video game vibe where shurikens are limitless and blood flows freely. In fact, the predominantly nighttime settings, whirlwind ninja action and a story involving a betrayal is similar to Ninja Blade on Xbox 360. Only minus the skyscraper tall monsters.
Ninja Assassin will slice and dice its way into theaters on November 25.