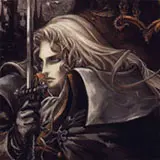 Bloody-Disgusting has revealed that James Wan, one of the men behind the Saw franchise, will be co-writing and directing a feature-film adaptation of Konami's Castlevania video game series for producer Paul W.S. Anderson.
A Castlevania project has been swirling around for some time and at least one script has surfaced that had Sylvain White tapped to direct. Wan will be bringing a fresh perspective to the project in hope to get back on tracks and keep it there through production.
"I'm very fresh on this project, so its early stages and I'm still trying to work things out, but the producers love my vision for it," Wan told B-D. "I'll be working on the script with a writer to give it a new spin, different to the previous versions. This will have my stamp on it which Konami is very excited about."
To read more about what Wan has to say about Castlevania, as well as check out the full concept art poster teased below, head over to Bloody-Disgusting.