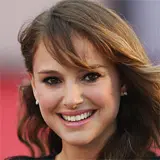 According to Deadline, Christopher Nolan has wrangled up six of the most known female actresses in Hollywood in hopes of plucking two of them from the pool to star in The Dark Knight Rises aka Batman 3.
These ladies that need no introduction include Natalie Portman (The Phantom Menace, Thor), Rachel Weisz (The Mummy), Naomi Watts (King Kong), Blake Lively (The Green Lantern), Anne Hathaway (Get Smart) and Keira Knightley (Pirates of the Caribbean). As you can see, all have starred in big action spectacle movies already so jumping into Nolan's Gotham universe would be second nature to any of them.
The rumored roles up for grabs are a love interest for Bruce Wayne (Christian Bale) and a villain. I'd love if Nolan went the route of Harley Quinn as a followup to The Joker, but Catwoman keeps coming up over and over again. The truth is no one outside the production knows for sure yet.
The only other new actor on board Batman 3 is Inception's Tom Hardy in the role of another villain.