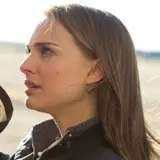 It has always been assumed that Natalie Portman's Jane Foster character from Thor would not have a part in Joss Whedon's The Avengers, next summer's Marvel superhero mash-up that will feature Thor, Captain America, Hawkeye, Iron Man, Nick Fury, Black Widow, The Hulk, and possibly others battling a massive threat.
While doing press rounds for Thor over in Italy, someone asked Chris Hemsworth directly if Natalie Portman would appear in The Avengers. His answer was simple and surprising. He said "Natalie Portman will be there."
Obviously director Joss Whedon, Marvel nor Paramount have confirmed Portman will appear in The Avengers so take this news with a grain of salt, even if it comes from Hemsworth's mouth. Even if she does appear, it's likely to be a bit part as the actress is currently pregnant and expected to give birth sometime this summer. Any scenes she shot would have to come a couple months after she gave birth. You would think so, anyways.
Source: BadTaste.it