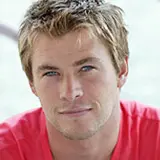 Universal is hoping the third actor is the charm in casting the male lead opposite Kristen Stewart in Snow White and the Huntsman.
Multiple trade magazines today confirmed that Chris Hemsworth, the mighty Thor, has been offered the role and is expected to accept. Hemsworth had been named in rumors as being a candidate for the job since before Thor was released.
Viggo Mortensen and Hugh Jackman were previously attached to the Huntsman role. Deals for either actor were unable to be completed for a variety of reasons. Hemsworth is younger than either of those actors, but brings the same strong screen presence the producers are looking for.
In Hemsworth, Universal will pick up an actor whose stock has risen exponentially with the thunderous nearly $66 million Thor debut this past weekend. Hemsworth will attract the male demographic for his bravado, while Stewart will pull in the Twilight crowd who can't wait to see what she looks like done up as Snow White.
Rupert Sanders is directing Snow White and the Huntsman, one of two Snow White projects debuting next year in theaters. Charlize Theron will play the evil queen.