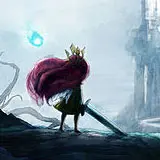 Ubisoft is giving the struggling PS Vita library a little jolt by making the recently released side-scrolling RPG Child of Light available to purchase on the hand-held platform as a digital download beginning July 1.
Child of Light is heralded for its stunning visuals and unique narrative that tells the game's story in rhyme. Our review is still in the works, but suffice it to say the game is solid and the PS Vita library needs good games.
Ubisoft originally released Child of Light for Xbox One, Xbox 360, PlayStation 4, PlayStation 3, Wii U and PC on April 30. PS Vita owners are only having to wait two months to get the game on their system, which isn't too shabby at all.
Enjoy the new Child of Light trailer to accompany today's news below.